About BCFA
The Baltimore Council on Foreign Affairs is dedicated to citizen education in foreign affairs. It was founded in 1980 by local leaders representing all parts of the community.
BCFA strives to empower citizens to understand foreign policy, to monitor it critically and to engage in the national debate. This is vital in any democracy, but nowhere more so than in ours. American power is essential to maintaining world peace and international order, but America's leadership role rests on the support of an informed citizenry. Since its inception, BCFA has engaged thousands of attendees through hundreds of discussion forums and special events. We have conducted Educational Programs with more than 50 colleges, universities and secondary schools, with an annual attendance of 350 students and faculty members.
BCFA poses tough questions to renowned experts, top officials and foreign ambassadors, and we get answers: What went wrong in Afghanistan? How long can Russia continue attacking Ukraine? Why are our Middle East allies sitting on the fence during these international struggles? Is there a way to avoid war with China over Taiwan? What happened to Burma's fledgling democracy?
The Baltimore Council on Foreign Affairs is purely a local organization in programming, governance and support. BCFA is a private, not-for-profit, non-partisan, non-position-taking, open membership, public service association. Such councils are necessary to a community's educational system, since the American system of federalism and limited government leaves certain essential educational responsibilities to private associations
BCFA is particularly relevant to Baltimore, which, as a major port and multi-ethnic city, has special interests in international affairs in addition to those occasioned by national citizenship.
Council events are a time for serious thought and discussion about pressing foreign affairs topics. The monthly events are moderately formal and follow a prescribed format, including a reception which precedes the event, a lecture (length determined by the speaker) followed by questions and answers which together conclude after 70 minutes.
Leadership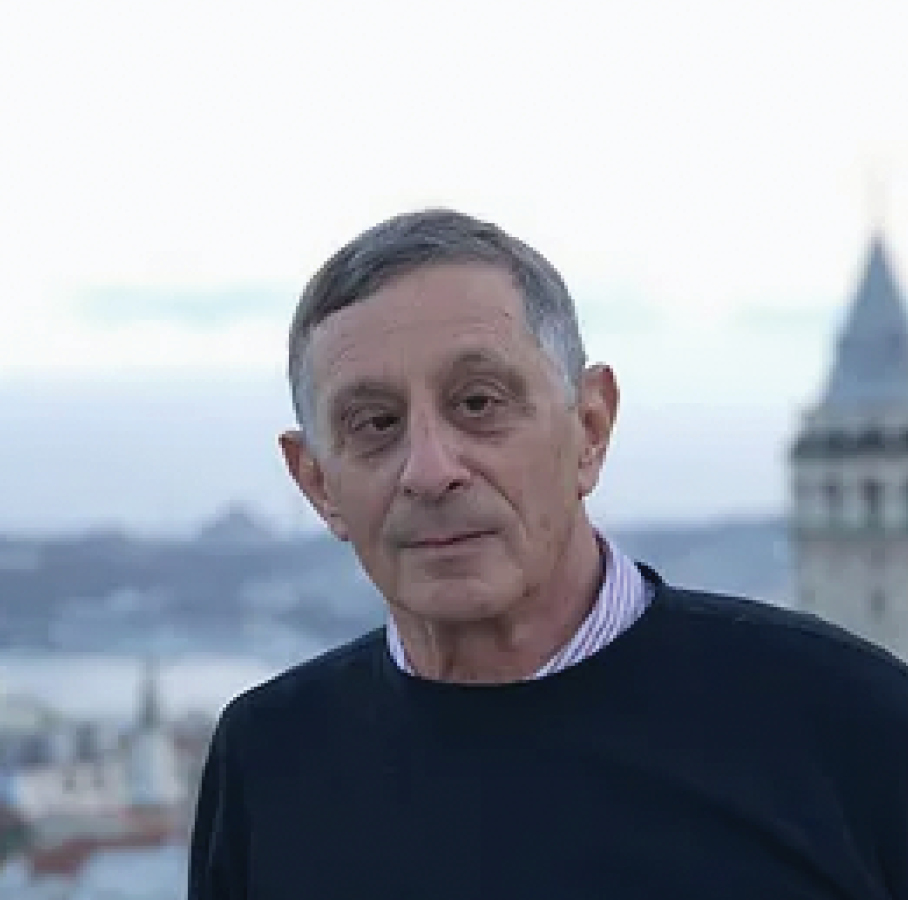 President
Mr. Roy Gutman is the author of Banana Diplomacy, The Making of American Policy in Nicaragua; A Witness to Genocide (the inside account of the ethnic cleansing in Bosnia); co editor of Crimes of War: What the Public Should Know; and author of How We Missed the Story, Osama Bin Laden, The Taliban, and the Hijacking of Afghanistan.
Board of Trustees
Executive Committee
Mr. Roy Gutman is the author of Banana Diplomacy, The Making of American Policy in Nicaragua; A…

R. Robinson (Robby) Harris became a Lockheed Martin Corporation corporate member of the Council in…
Board of Trustees
Dr. James Albrecht has worked in the food industry for the past 50 years and has been associated…

Steven R. David is a Professor of Political Science at Johns Hopkins University where he…

Donald Fetzer is President at Baltimore Aircoil Inc, a global manufacturing leader of customized…

Bishop Aubrey A. Harley is the Founder and Senior Pastor of Healthy Choice Ministries–The…

Robert W. Helm (Rob) is a Retired Partner and former Deputy Chairman of Dechert LLP, a global law…

Steve Levin is a retired Army judge advocate. After serving seven years on active duty from 1992 to…

Travis Mitchell joined Maryland Public Television in early 2020 to oversee all content created,…

Krish O'Mara Vignarajah is the President and CEO of Lutheran Immigration and Refugee Service…

Jay Perman was named the fifth chancellor of the University System of Maryland (USM) in January…

Robert Ruby served as a correspondent based in Europe and then the Middle East for The Baltimore…