Programs
We offer 16 programs on average each year, focusing on the most critical foreign policy matters before the nation. We ask our speakers to analyze the tensions among the major powers, to explain the national interests at stake in foreign disputes and to put a spotlight on humanitarian crises that often are overlooked. Past speakers have included: Vice Presidents; Secretaries of State and Defense; Directors of the National Security Agency; Chairmen of the Joint Chiefs of Staff; Congressmen; Journalists; Scholars; Senior Military Officers; and Ambassadors from more than 60 nations.
Upcoming Events
The post-Cold War era came to an abrupt end when Russia's invaded Ukraine in February 2022. The United States' growing rivalry with China meanwhile presents challenges in every area of foreign affairs. We are thus living in a suddenly more complex, dangerous era. Threats to democracy and fundamental human rights have expanded to include cyber warfare, space weaponry and digital authoritarianism, including the manipulation of social media. At the same time, political polarization at home raises questions about American leadership in global affairs. Flawed past decisions that led to long troop deployments abroad without achieving basic goals have weakened the national resolve to tackle new challenges as they arise. The questions that the Council seeks to explore are, can the United States learn from its mistakes – as well as from its past successes? Will it continue playing the lead role in supporting a rules-based world order, or will it abandon that role to malign actors whose main goal is to displace American leadership? In this critical moment, the Baltimore Council on Foreign Affairs contributes to these debates by providing a public forum for distinguished experts in foreign affairs.
The Distinguished Speakers Program
Our Distinguished Speakers Program features presentations by distinguished authorities on foreign affairs throughout the year.
We examine issues and events occurring in all parts of the globe, and the impact of American foreign and security policy.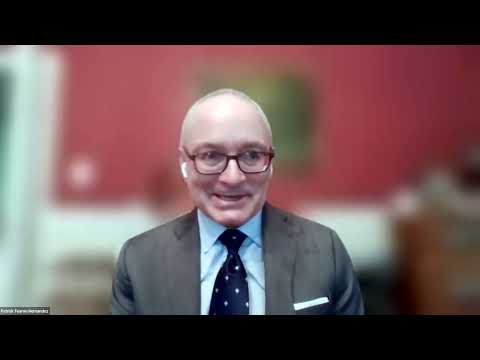 "The Return of Great Power Competition: How Your Economic World is About to Change"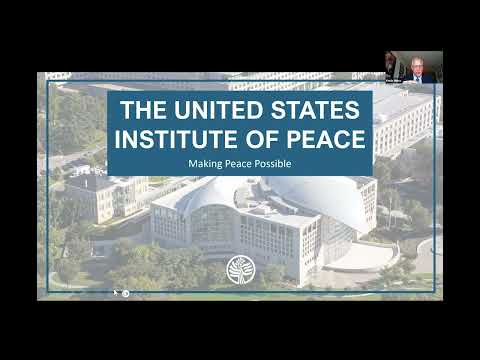 "Haiti: On the Verge of Starvation after a Political Implosion"
Television Stations and Broadcast Hours
County
Cable Channel
Schedule
Allegany
3 (FSU TV)
M 12:00 AM, 10:30 AM & 11:30 PM; T 11:30 PM; S&S 7:30 AM
97 (ACETV)
T 6:30PM
Anne Arundel
99 (Comcast)
F 3:00 PM, Sat 3:00 PM
99 (Broadstripe)
F 3:00 PM, Sat 3:00 PM
39 (Verizon FiOS)
F 3:00 PM, Sat 3:00 PM
Baltimore City
75 (CMBC)
M 9:00PM, TU 9:00 AM, W 12:00 PM, F 7:00 AM
33 (Verizon)
M 9:00PM, TU 9:00 AM, W 12:00 PM, F 7:00 AM
Baltimore County
25 (Comcast/Verizon FiOS)
M 11:00PM, TU 8:00 PM, W 11:00 PM, TH 3:00 PM, F 9:00 AM, S&S 11:00 PM
Carroll
18 (CarrollCCtv)
W 3:00 PM, Th 8:00 PM
Charles
96 Comcast
W 3:00 PM, Th 8:00 PM
12 Verizon Fios
W 3:00 PM, Th 8:00 PM
Frederick
12 Verizon Fios
SU 11:00 AM
Harford
21 (Comcast)
Th 11:00 AM
7 (Armstrong)
Th 11:00 AM
31 (Verizon FiOS)
Th 11:00 AM
Howard
99/44 GTV
T 5:00 AM, W 2:00 AM, SU 2:00 AM
96 (Comcast)
W 11:00 AM & 5:00 PM
41 HCCTV (Verizon FiOS)
W 11:00 AM & 5:00 PM
Montgomery
42 (Comcast) (UMTV)
M 12:00 PM, W 12:00 PM, F 12:00 PM
40 (Verizon) (UMTV)
M 12:00 PM, W 12:00 PM, F 12:00 PM
10 (Montgomery College)
Su 8:00 AM
Prince George's
76 (Comcast)
T 11:00 AM, W 12:00 PM
42 (Verizon FiOS)
T 11:00 AM, W 12:00 PM
40 (Verizon)
M 12:00 PM, W 12:00 PM, F 12:00 PM
73 (Comcast)
M 12:00 PM, W 12:00 PM, F 12:00 PM
75 (Comcast)
Su 12:00 AM, 8:00 AM & 4:00 PM
44 (Verizon FiOS)
Su 12:00 AM, 8:00 AM & 4:00 PM
71 (Comcast)
M 1:30 PM, W 9:00 PM, Fri 11:00 AM
12 (Verizon FiOS)
M 1:30 PM, W 9:00 PM, Fri 11:00 AM
Queen Anne's
7 (QAC)
Tu 8:00 PM, W 4:00 PM, F 5:00 PM, S 2:00 PM, Su 10:30 AM
St. Mary's
95 (Metrocast)
W 9:00 AM
Wicomico
14
W 9:00 AM
Cambria (PA)
14 (Atlantic Broadband)
M 7:00 AM, T 10:30 AM, W 12:00 PM & 10:00 PM, F 10:00 AM
Columbia (PA)
(Bloomsburg University)
8 (Service Electric)
M 9:00 PM